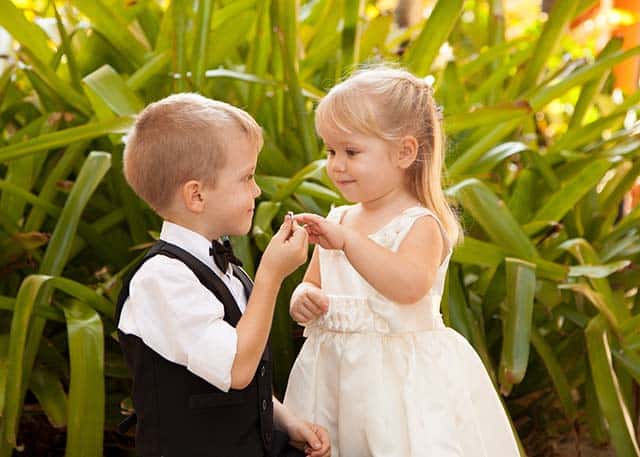 This guest post about the difference between Brick and Mortar vs Online Diamonds is by our client, James M., and reflects his personal experience: My plan was to drop down on one knee during a walk through Central Park in New York City and tell Jenny, my girlfriend, how I've searched my entire life to find her then offer a ring that would take her breath away.
My delivery would be more polished, but you get the picture. During my brainstorming process I'd come up with a few proposal ideas, but NYC is blisteringly hot in the summer so a scenic hike didn't sound too appetizing and dancing isn't my forte so a flash mob was out of the question.
I felt Central Park was a sure bet given its connection to one of the great cities in this world.
Nearly every great romance movie ever made shares a connection with New York City or features this type of scenario, but I knew it wasn't going to be the sole provider of the experience that I was searching for… it was merely the conduit to deliver the diamond, the diamond would be the key.
Over the course of our relationship, I'd kept my ears open and my eyes peeled taking note every time Jenny showed interest in a ring or talked about what she'd like to receive if I proposed to her. My goal had never been to give her what I wanted or could afford, it was always to give her what she dreamt about. The problem I ran into was my lack of expertise in the world of diamond buying. I had absolutely zero experience.
Trustworthy Advice from a Brick and Mortar Jeweler: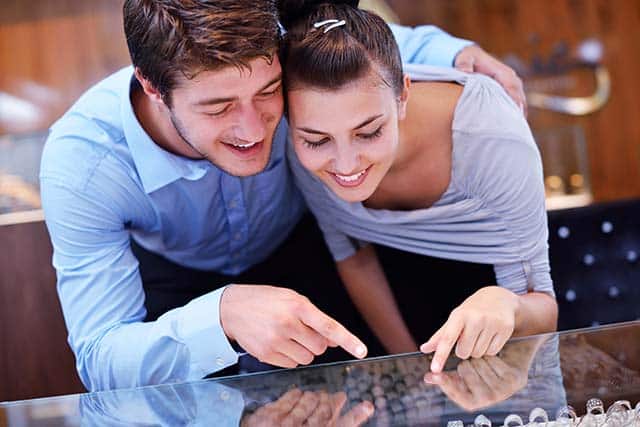 Initially, I reached out to the family for advice. I'm fortunate to have a cousin whose a jewelry artist and she helped me develop a solid game plan at the beginning of my search. After creating my strategy I hit the road running with a guerilla warfare type of campaign.
I utilized numerous brick and mortar jewelry stores to cultivate my diamond knowledge and determine fair market pricing. Finally, I took my expedition online to verify my feelings regarding the information I'd gathered and fortify my path to move forward.
When I started developing a plan to find and purchase Jenny's ring I thought about my cousin Molly, a jewelry maker in Seattle. I was overwhelmed with the idea of finding the perfect ring and I knew if I reached out to her she could create something special for a price I could trust.
I don't mind paying a fair price for anything. However,  in a business where many salespeople are working on commission and purchase prices are in the thousands, I wasn't interested in getting taken advantage of.
I gave my cousin a call and we spoke for almost an hour about band options and important parameters to look for in a diamond. Molly introduced words like "Excellent Cut", "VS1 or VS2" and "G color". Additionally, I liked the idea of using Molly to make a custom ring because my mother had offered me her first wedding ring to use in any way I wanted.
I thought it would be really special to melt it down and use a portion of the white gold in a new band to hold Jenny's diamond. The symbolic nature of using my mother's first ring really appealed to me, but it turned out Molly's store was being renovated and my timing wasn't the best so she suggested to pound the pavement and see if there was anything local I liked.
COSTCO's Cookie Cutter E-ring Collection: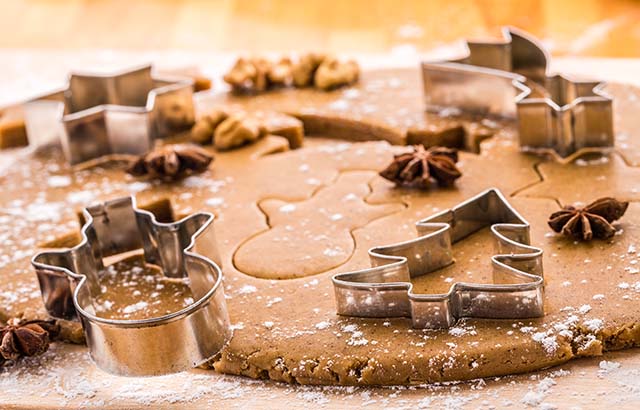 Jenny and I frequent Costco quite a bit and we always walk by the diamond rings on our way in. I usually ask what she likes to get a better grasp on what she's interested in. Costco seems to have some pretty nice diamonds and I really like the fact you can see exactly how much they cost. However, their selection isn't great and they always felt a little "cookie-cutter" to me.
As a matter of fact, Jenny had a very specific idea of what she wanted, a round cut diamond and a very small band to show it off with. I later found out this was a princess cut in a solitaire setting.
Jenny wasn't interested in any additional diamonds around the main diamond or in the band, just the big kahuna. Honestly, I was happy to agree with her. I like the idea of the most beautiful diamond I could afford on a very simple, small band.
Shopping Local Brick and Mortar Jewelry Stores:
After I had an idea of what she wanted I started going into jewelry stores. At first, I just went into one. I told the nice lady what I was looking for, a 1.50 carat, VS1-VS2, G or H color diamond and my budget was around $10,000. She mentioned they didn't carry any that large in house, she said most people didn't purchase over a 1.00 carat diamond so anything larger would have to be brought in. We made an appointment for the following week and I waited for my diamond to arrive.
When I met with her the next week she'd brought in a 1.67 carat diamond that was going to cost over $14,000. The diamond was definitely large, but I noticed a slight yellow color immediately and realized I was not going to be happy with any yellow hue in the diamond I purchased for Jenny, I also wasn't prepared to spend $14,000.00
As a side note, I'd like to mention that all three of the jewelry stores I used brought in something different and of lesser quality than I was happy with for their first diamond to show me. It seemed like they were all calibrating how savvy of a buyer I was and also figuring out if they could push me into making a decision different than my original plan.
I wasn't sure if this was a sales technique or not, but it made me immediately question the authenticity of our transaction as a whole. If they're working with their own goals in mind and not mine how can I trust them? After sending back the first diamond the nice lady brought in two more and one of them was pretty nice. It was a 1.40 carat VS1, G color for $12,700.00
I loved the G-color and felt I would've been happy putting it on Jenny's finger, but it was still a little over my budget and I thought it might be missing a little of the sparkle I was expecting, this was just a feeling, right or wrong. In particular, I would notice nice sparkle occasionally as I turned it in the light, but the sparkle wasn't constant, more intermittent. If I was going to be comfortable spending that amount of money I would first need to do my due diligence and see what else was available to me.
I was already starting to get a bad taste in my mouth in regards to sales techniques at jewelry stores so I decided to attack my next mission a bit differently. I called two jewelry stores and gave them specific parameters. I told them how much I was willing to spend and asked if they were capable and interested in trying to make this happen. This was definitely the better technique, I was able to skip the sales pitch and appear more serious.
"Knowledge is a weapon. I intend to be formidably armed." — Terry Goodkind
While I had two jewelry stores searching for diamonds to bring me I began my online search. I punched in my parameters to Google and came across Todd Gray's Nice Ice blog. I started reading some of his diamond buying advice articles and in a matter of minutes my mind was blown, this information was gold! Crown angle? Facet structure? Table diameter? Why hadn't any of the sales people I'd been working with mentioned these dimensions to me before and why are there multiple governing bodies used for grading, EGL, GIA and AGS? I immediately felt like I'd dodged a bullet by not purchasing a diamond by this point.
The information I'd gathered on Todd's blog became my standards for the diamonds being brought in for me at my local jewelry stores. I noticed that every diamond I'd seen thus far was certified by the EGL, which Todd told me he considers to be a second-tier laboratory as compared to the GIA and AGS gemological laboratories because in his experience it seems like they grade diamonds two and sometimes three levels lower than they should've been. This explained why I was able to see a yellow shade in a G color diamond, graded by the European Gemological Laboratory, which it turns out is a franchise, with every laboratory being operated slightly differently.
Shopping online is something I do frequently, it's something I'm very comfortable with. However, shopping for a diamond at the price point of $10,000 or more was not enticing to me at all. Without actually seeing it with my own eyes, I'd never know if it was going to look the way I wanted it to. However, I quickly came to realize the dimensions and parameters Todd Gray used to find diamonds could ensure my goals would be met and I'd be able to cut out the middle man and most likely find a fair price.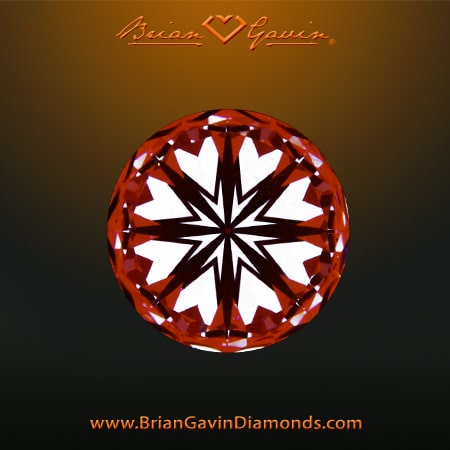 As I began researching different online diamond retailers I noticed they provided quite a bit more information about their diamonds than any of the retailers I had visited. I was able to find diamonds with the best certification and dimensions that fit the new criteria I was using. I emailed Todd with some questions about the diamond I was looking for.
I didn't think I'd get a response, but the next day he replied answering all of my questions and offering me seven different options that might work for me. The irony was I began to trust Todd, someone I only knew from online, more than any of the brick and mortar retailers I was using in the city where I live. His approach made sense to me, there's a science behind it. I researched his options and decided on a Brian Gavin Signature Diamond he suggested.
I still wasn't completely sure about wiring thousands of dollars to an online diamond retailer so I called Brian Gavin's Diamonds to speak with one of their associates and I also did some research online. Surprisingly, there were a lot of complimentary comments and Catherine, my sales associate at Brian Gavin Diamonds, was very helpful. I decided to purchase one of the four Brian Gavin Signature Hearts and Arrows diamonds Todd had suggested. All that was left to do now was wait…
After receiving the Brian Gavin Signature Hearts and Arrows diamond I must admit, I'd never seen anything like it. Jenny's diamond danced with every turn and movement. As Todd mentioned in many of his blog posts, it had a balance of white and colored sparkles and appeared larger because of its brilliance. In fact, because it was within Todd's parameters it's overall size when looking at the diamond from top-down was only 0.15 mm smaller than the 1.40 carat I'd looked at from the first brick and mortar jewelry store I visited. The color was the whitest and clearest of any G color I'd seen to this point and the SI1 was completely eye-clean. It was a showstopper.
I feel incredibly fortunate to have found Todd Gray's Nice Ice blog when I did. I learned a great deal about diamonds in a very short amount of time. I truly believe Jenny will be blown away by the quality and craftsmanship of the Brian Gavin Signature diamond I purchased and if I had the chance to start this project over I wouldn't set foot in a brick and mortar store again. Thank you Brian Gavin Diamonds and a special thank you to Todd Gray for your continued support during my search!
Update 1: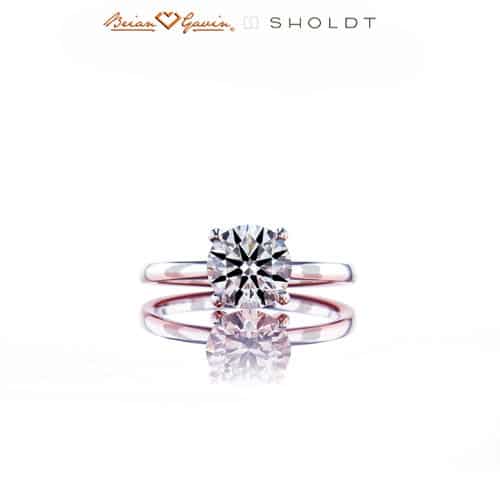 If you're reading this now I'm officially engaged! As with everything in life my planned proposal didn't go exactly as expected. Jenny and I decided to travel to Washington D.C before New York so I made a last-minute decision to propose in D.C. in order to get the ring out of my possession as quickly as possible as well as allow Jenny to enjoy wearing it for the majority of our vacation.
While in D.C. I reached out to a close friend I worked with throughout my previous career as a chef and asked if he'd mind if I proposed in his restaurant. I liked the idea of a restaurant because it gave a place for Jenny and I to travel back to for anniversaries and I knew my friend Cedric would prepare a world-class menu for our special occasion.
On the night of my proposal, my aunt and uncle joined us for dinner at Mintwood Place in Adams Morgan, Washington D.C.. Cedric, the chef at Mintwood Place is a good friend of mine, he prepared a nine-course meal with wine pairings and at the end of the meal I dropped to one knee with my ring in my hand told Jenny, "I've searched all my life for someone who could take my breath away and ever since I met you I haven't been able to breath."
I asked if she would marry me and unfortunately, didn't get an immediate reply, but I did get a head nod! She was overwhelmed with emotion. By this time, the entire restaurant was silent I believe the guests' ninja senses had been alerted by both my friend Cedric and one of his servers walking around our table capturing the moment on video. I leaned in to kiss Jenny and give her a hug and the whole restaurant erupted with applause.
It was the perfect diamond for the perfect girl at the perfect restaurant on the perfect night…. and I couldn't be happier.
Update 2:
After 10 days of wearing the ring, Jenny and I agree we're both blown away by the beauty of the Brian Gavin Signature Diamond that Todd chose for us. The diamond sparkles under any form of light and Jenny has received many compliments for her ring. We were even at a pastry shop in New York and a woman serving us commented on the diamond sparkling through the case as Jenny was picking chocolates to purchase!
Jenny's diamond has been a success from start to finish and I've thoroughly enjoyed the process of finding and creating the perfect ring for her. If I ever make a diamond purchase again Todd will be the first person I reach out to. Thanks again, Todd!